Business Listings Management
Manage your business listings online from one place
Proper business listings management gets your business to the top of local search results. Local business listing management creates consistent and accurate information about your business across the most important directories instantly. You'll save countless hours and stress getting your business to the top.
Loclmark gives you the power to manage your local business easily and instantly from one simple dashboard and generate more reviews too. That means your business will be found in the apps people use to find businesses in your area.
You get access to a single dashboard that lets you manage your business listing everywhere from one location. Not only that, but your updates will happen in near real-time You'll also be able to see how well you're doing with analytics that gives you actionable insights so you can improve your business listings.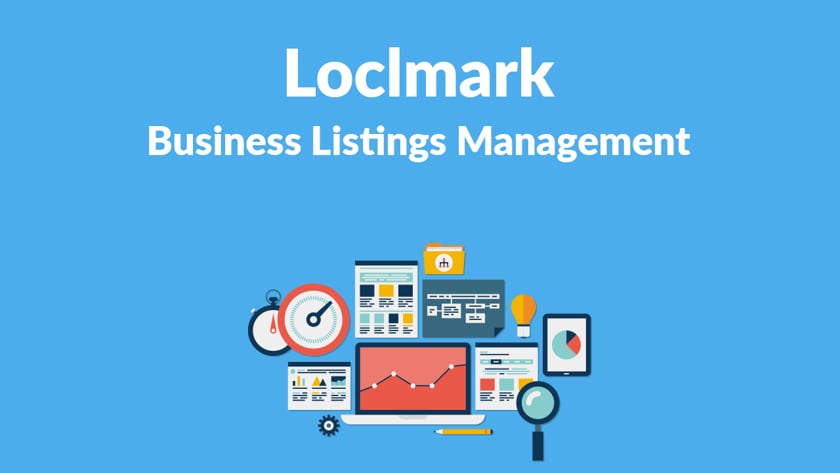 37% of consumers will not consider a business with inaccurate information.
- The Why Before You Buy
Loclmark helps you fix those inaccuracies in minutes.
And it does a whole lot more!
Simplify Managing Your Business Listing Online
Manage your business everyone on the internet from one dashboard.
The Loclmark dashboard has all the tools you need at your fingertips. One dashboard contains everything you need and allows you to make changes everywhere. Post or schedule a new promotion, add new pictures, or check on duplicate listings from one place.
Get an instant overview of how your business listings are performing across directories.
The profile analytics show you exactly how your business is performing across Google, Facebook, and Bing or see a consolidated view. You'll see how many profile views, website views, phone calls, direction requests, and button clicks all in one place.
Track where your business ranks for keywords in local search results.
Add keywords to your dashboard to track how your business ranks in your area. See where you need more work and get an overview of trends over time. With the data available to you, you'll be able to make decisions that will boost your business.
See potential duplicate listings and resolve them to remove duplicate business information.
Automatic checks make sure you have no business listings that can harm your data. If duplicates are found then you can resolve them to keep your listings consistent and never duplicated. Duplicate business listings can harm your rank, finding and removing them will help you rank higher in local searches.
Make new posts, schedule posts, and repost to your Google Business Profile.
Simplify your life by managing Google Business Profile posts in Loclmark. Create rich posts right in your dashboard, schedule them for another time, or repost them after they've expired. More posts on Google Business Profile leads to a better rank in local search.
Any change you make to your business information synchronizes with our premium listing network.
Add your business information and it will synchronize with our premium listing network. That means your business listings will always be up-to-date and easy for you to update. Within a few seconds, vital information about your business synchronizes to dozens of business listing directories.
And More To Help You Manage Your Listings More Effectively!
Sign up for Loclmark to get the best all-in-one business listings and review management platform online.
No Contracts, Cancel Anytime